The "D Area" app is a community app for communicating with Delphi developed using Delphi+OrangeUI. It is currently only in Chinese. We can view information and videos on the home page of the app. On the community page, everyone can access it. Publish personal dynamics and short videos, exchange comments with each other, and add friends to chat. It also includes a mobile store where you can purchase my OrangeUI controls. One more thing, OrangeUI users can check the authorization period of the controls in the App.
Let me introduce the main page functions,
1. This is the home page. It is developed using OrangeUI's PageControl+ListView. Each page is a separate Frame. The ListView placed on the Frame. The ListView supports multiple items with customizable styles. Just click on a piece of information. see details. The detail page is an embedded web page.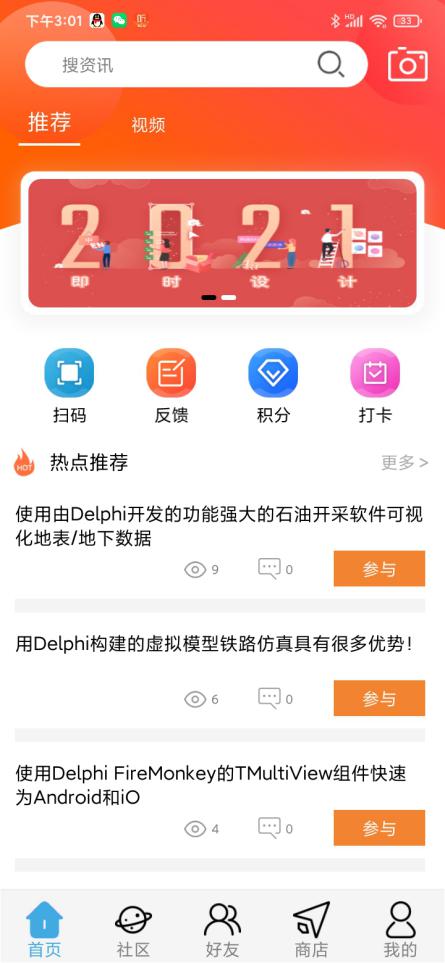 2.On the community page, we can post personal updates, show our life, work, what we have seen, and support 9 pictures or a short video. It is also the ListView component used. Choose pictures and shoot videos using the native SDK of Sanfang. I have to say here that it is very convenient for Delphi to connect to the three-party SDK.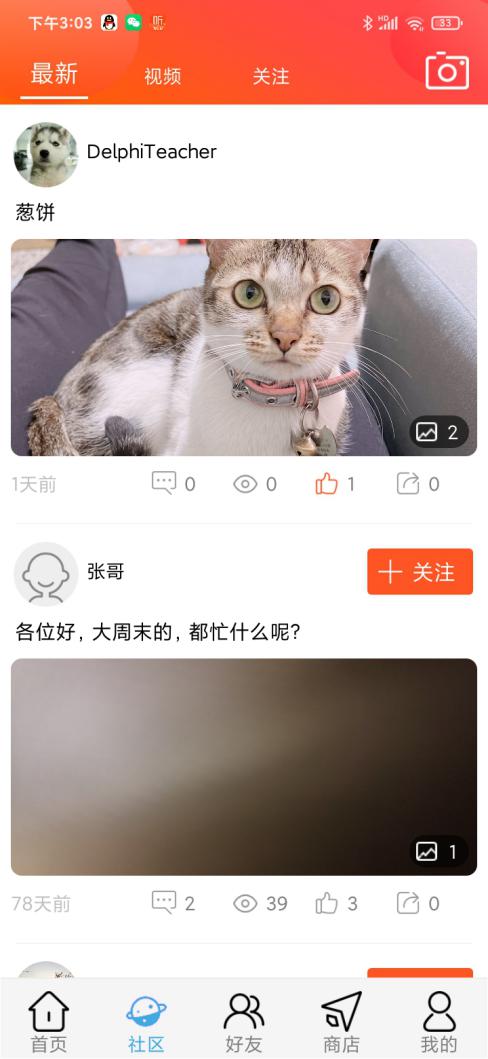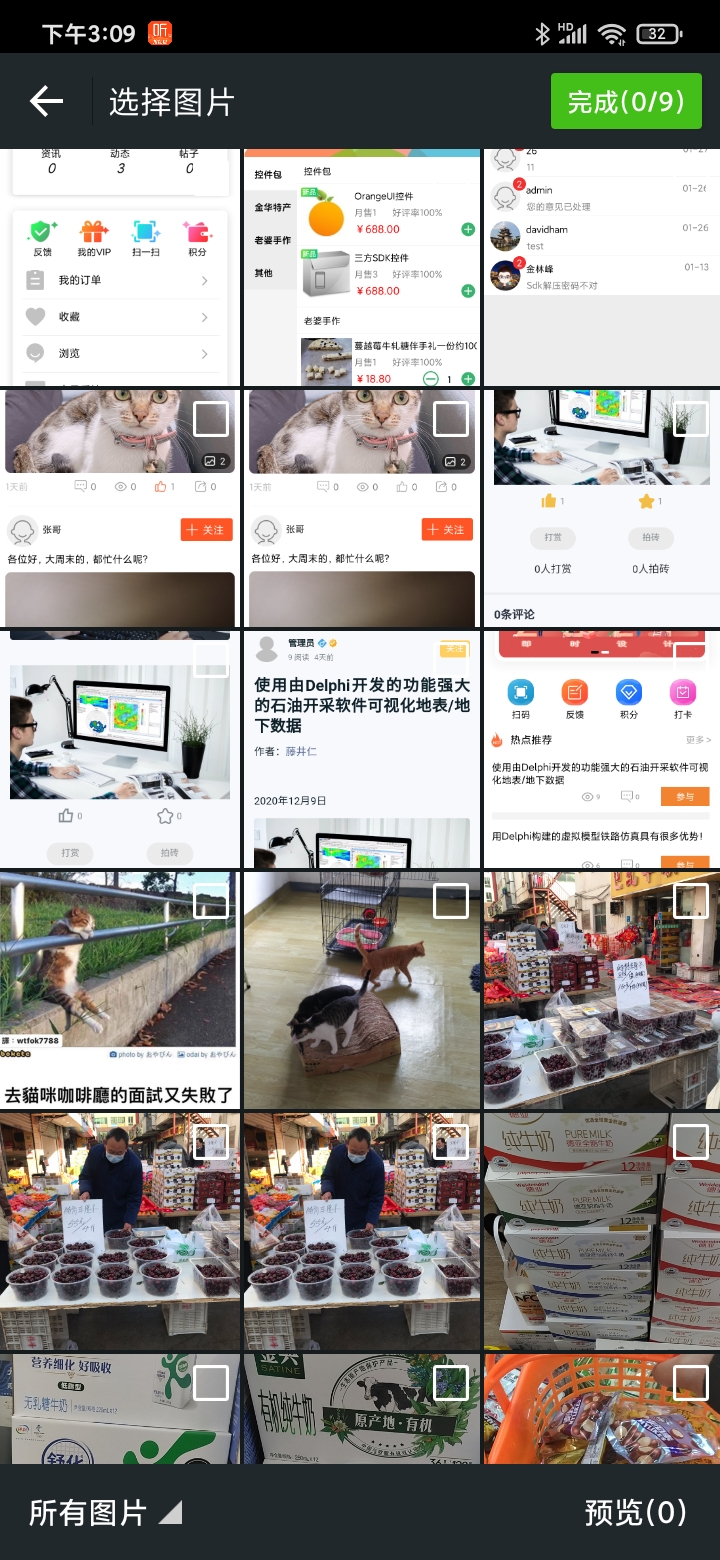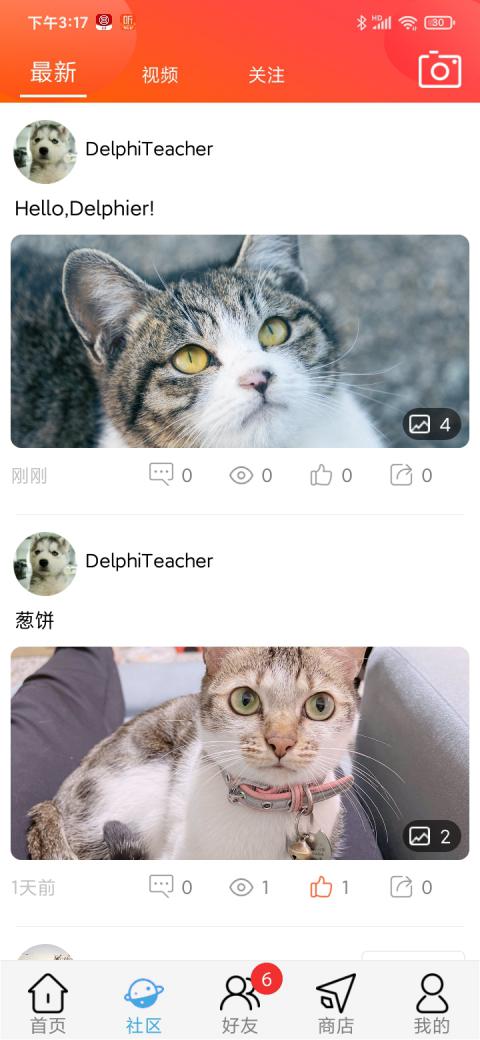 3.Friends page can chat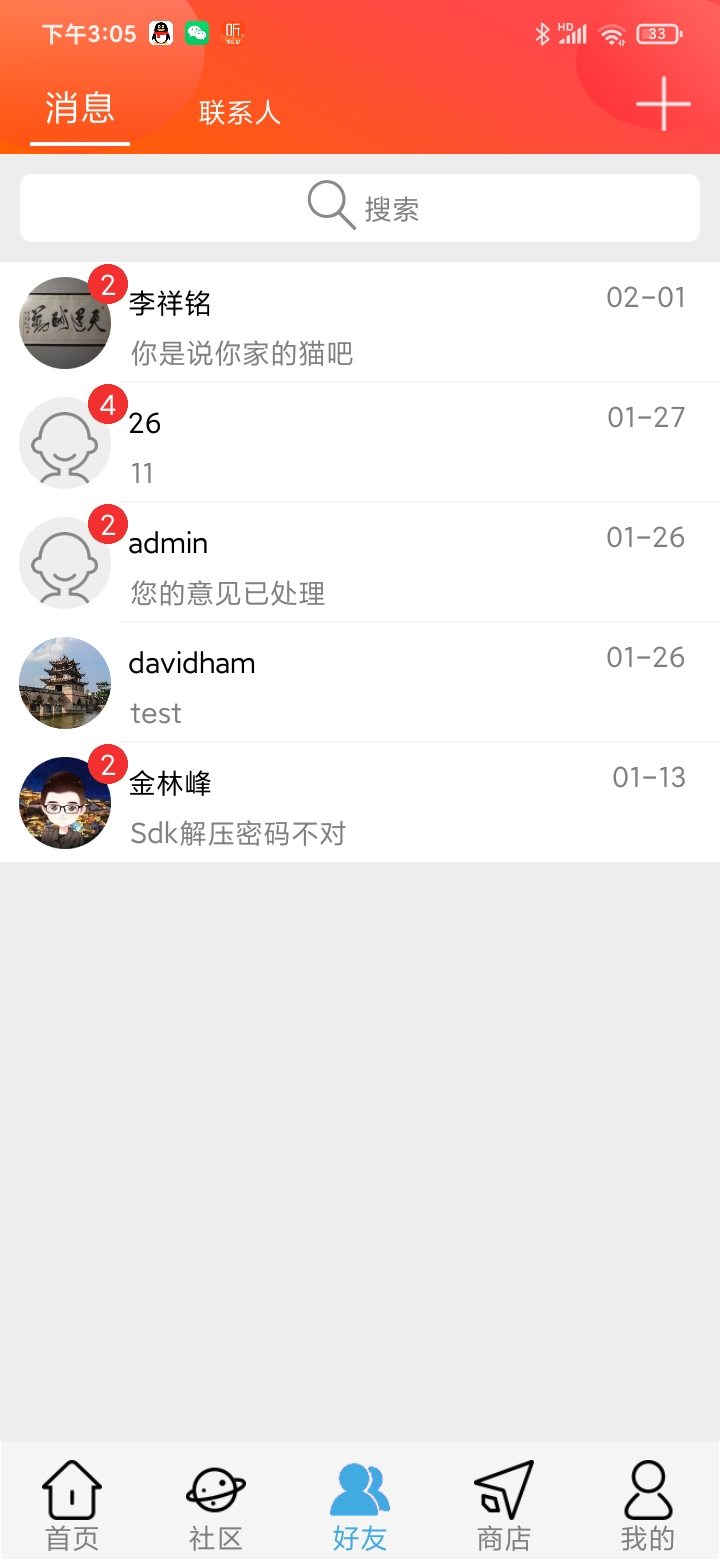 4.Some things can be purchased on the mall page.
5.Finally, the personal page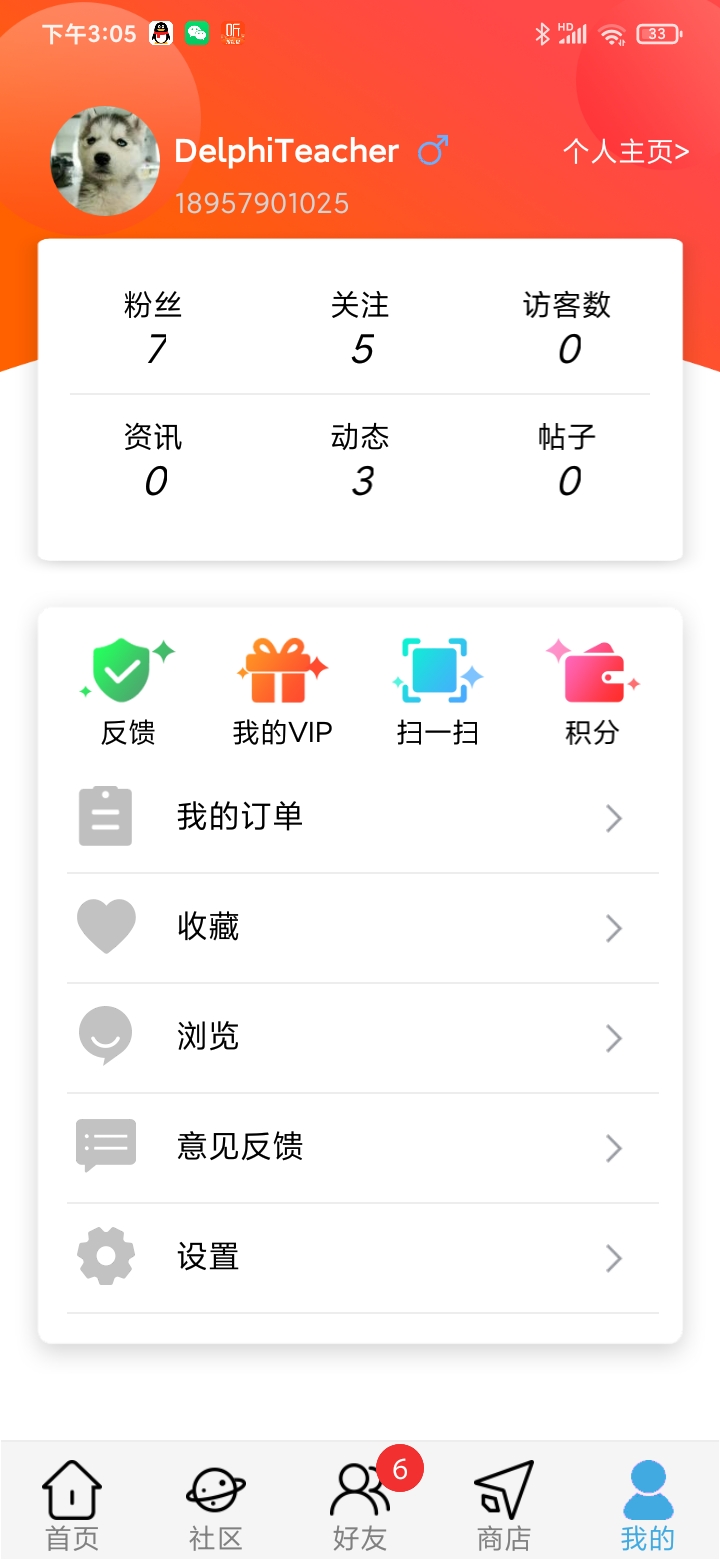 If you are interested in OrangeUI controls, you can learn about it at www.orangeui.cn
[Qū]
名词
area; region; zone; district; division; township